Ecojoule Energy Pty Ltd is a 100% Australian-owned and Australian- based company specialising in the design and manufacture of revolutionary, sustainable, technology solutions for the electricity grid.
Our unique technology solutions will benefit the longevity and cost of distribution assets belonging to electricity distributors, with those benefits being passed down the line as real cost-savings for everyday consumers.
Ecojoule Energy's mission is to deliver technologies that will transition the electricity grid into a lower cost, more reliable and environmentally friendly system.
"And I truly do believe this is where we need to focus and it's these sorts of people we need to rely on, that will ultimately bring … this system, this machine back into control and let it serve the people in the way it was intended – to provide reliable, affordable energy obviously on a more sustainable basis."
Grant King, President – Business Council of Australia & former CEO – Origin Energy speaking about the achievements of Dr Mike Wishart and Ecojoule Energy, 1 March 2019, Sustainable Buildings Research Centre, University of Wollongong
Our Australian technology team led by CEO and inventor of the technology, Dr Mike Wishart, is delivering industry-leading, technical expertise in power electronics, software design, power systems, systems engineering and manufacturing.
Ecojoule's initial product is EcoVARTM, a static compensator mounted on existing power poles using power electronics and software to correct grid voltages.
Ecojoule has also developed EcoSTORETM, a battery inverter which uses the same voltage stabilisation technology to improve power quality both on the grid and for PV solar consumers.
EcoJoule Energy Pty Ltd was formed through a partnership between EcoJoule Pty Ltd, an R&D company specialising in the design of innovative power electronics; and Nulux Energy Solutions, a company specialising in system engineering, energy efficient technologies and innovative manufacturing.
Ecojoule Energy is proud to be Australian and we are proud to be doing our part for Australia to help create a better world.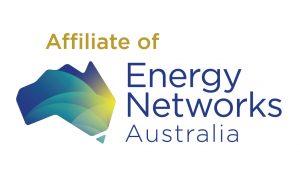 Our Market
We believe that there is a huge worldwide opportunity to improve the supply of electricity to consumers through the use of modern power electronics devices.
In established electricity grids, power electronics devices can help to transform the existing grid into a more distributed, flexible, intelligent and sustainable system able to provide lower cost, more environmentally friendly power services to consumers.
In the developing world, power electronics devices can be used with renewable energy sources and energy storage to provide reliable, cost effective and environmentally friendly electricity to the 20% of the world's population who currently don't have access to electricity. Our objective is to design innovative, efficient and flexible products that contribute to providing lower cost, reliable and sustainable electricity to all.

Sustainability
Caring about the environment and creating a sustainable Global power supply is at the forefront of our mission.
Use of our technology enables electricity grids to host far higher levels of residential solar PV, reducing the grid's dependence on large Greenhouse Gas intensive centralised generation plants.
Transforming Australia's residential and rural electricity supply
There are already widespread reports of voltage problems on residential networks in Australia. EcoVAR represents a simple and cost-effective solution to these problems and will "future proof" the residential networks for some time to come.
EcoSTORE was developed specifically to prop up long rural networks by improving the power quality experienced, reducing the peak load by charging when the network is lightly loaded and discharging into the network when the network is stressed, and providing back up power to consumers during network power outages.
Network providers can continue to use the rural system assets and provide quality power to rural customers at a small fraction of the cost of standalone power systems or long rural line upgrades.
Cost Efficiency
The products provide highly effective voltage stabilisation and peak load reduction at a fraction of the cost (40-50%) of network upgrades.
It is a simple solution for Distribution Network Service Providers to resolve voltage problems. The products are simply bolted to electricity poles and connected to the existing lines; no upgrades to the poles and wires are required. It is a substantially lower cost solution than traditional pole & wire upgrades.
Global Export Potential
Worldwide disruption in the electricity sector has created a great opportunity for Australia to develop strong grid technology that can be exported worldwide.
The technology behind Ecojoule Energy's EcoVAR and EcoStore products are currently being sought out by major suppliers in the international electricity market to deliver to their consumers an effective power supply, ongoing cost savings, sustainability, and reduction in bushfire risk in high risk areas.
Our Team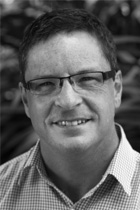 Mike Wishart
Chief Executive Officer
Mike has more than 20 years experience in designing and leading the design of Power Electronics and Electronics products for both local and international companies including Schneider Electric and Toshiba. Mike's previous roles include being R&D Manager of PDL Electronics, Schneider Toshiba Inverter and Schneider/Nulec Industries as well as R&D Director of Schneider Electric/Clipsal. Mike has designed and launched many successful products internationally including Variable Speed Drives, Auto-reclosers and Home Automation products. He also has Power Systems experience having spent more than 7 years working for electricity utility companies in Australia (Ergon Energy) and abroad (Eskom).
Mike holds BScEng, MScEng and PhD degrees in Electrical Engineering and is a registered professional engineer in Queensland and Australia (RPEQ, CPEng).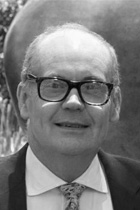 Tony Ferguson
Executive Director
Tony is a former investment banker with over 20 years experience in the investment banking industry. For most of his banking career Tony worked at Macquarie Bank where his roles included Chairman of Macquarie's Global Natural Resources business, Head of Telcos Media and Technology and Head of Asian Investment Banking. Tony established and grew Macquarie's presence in Canada as well as its global natural resources business. Tony was also Head of Rothschild Investment Bank in Australia and worked at UBS in London. Before his banking career Tony worked as an engineer with Rio Tinto and environmental & geotechnical consulting firms. Tony is Executive Chairman of Nulux Energy Solutions, a business he established in 2012 specialising in energy efficient technologies.
Tony holds a Bachelor of Engineering (Hons) degree, a BSc majoring in Computing Science and an MBA (with Distinction) from IMD in Switzerland.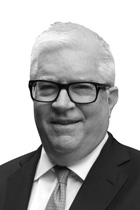 Philip Christensen
Non-Executive Director
Philip has more than 30 years experience specialising in Corporate Law/M&A practice as a senior partner with top tier law firm Herbert Smith Freehills, and he has worked both locally and internationally with them. Philip also brings a host of experience since leaving Herbert Smith Freehills gained through various ASX board roles.
Philip is presently a NED of Coronado Global Resources Inc (listed on the ASX) and Managing Director of his law firm, Christensen Legal. Philip brings significant experience in corporate law, capital markets and governance. He holds BComm and LLB degrees from UNSW.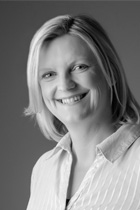 Fiona Wishart
Financial Director & Company Secretary
Fiona has more than 15 years experience in Financial and Management Accounting both locally and abroad. She has worked as a Management Accountant for a range of companies in the engineering and government sectors including Honeywell in Australia and Eskom in South Africa. Fiona currently operates her own accounting business, ProAccounts, in Brisbane in addition to providing expert professional services to Ecojoule.
Fiona holds a BComm degree and is a registered CPA and BAS agent.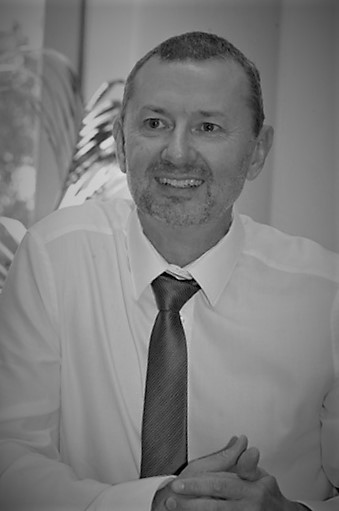 Ty Christopher
Senior Strategic Adviser
Ty Christopher, is a former General Manager, Asset Management with Endeavour Energy with over 34 years experience in the electricity supply industry. Ty developed and implemented internationally-recognised processes and results in coordinated infrastructure management, including the introduction of risk-based total asset management approaches. He led the establishment of the 'NSW Demand Management Code of Practice' and introduced new technology into the electricity supply industry; such as large scale battery storage, embedded generation, and digital asset management techniques. Ty is passionate about reducing customers' energy costs and improving the carbon footprint of energy supply.
Ty holds a B. E. in Electrical Eng (Hons), an MBA (with Distinction), and Advanced Dip. Project Management. He is a Fellow of Engineers Australia and a Chartered Professional Engineer and an Honourary Professorial Fellow at the University of Wollongong.
Our Research and Development Team
Our research and development team is filled with people who are passionate and talented. Our team is growing fast. Join Us!