Technologies for the future grid
EcoJoule Energy provides innovative, next generation power management products and software to companies interested in energy quality and reliability for their customers.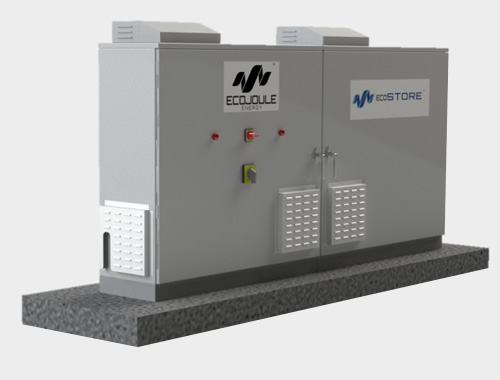 EcoSTORE
Battery Energy Storage System
The EcoStore is a 10kW AC coupled smart battery inverter that can intelligently charge and discharge batteries to optimally manage electrical energy usage.
EcoVAR
Voltage Regulator
The EcoVAR is a Low Voltage STATic COMpensator (STATCOM) that helps utilities manage the voltage on Low Voltage Networks.
It does this by sinking and sourcing reactive power and does not require batteries or energy storage.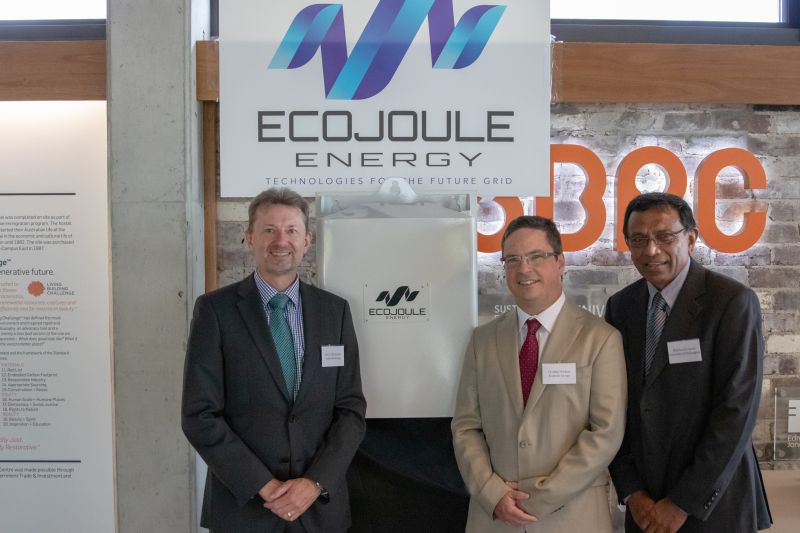 "A way to invest in the Network of the Future" On Friday 1 March 2019, Dr. Mike Wishart, CEO of EcoJoule Energy, handed over the first production EcoVAR units to Endeavour Energy for trials in a pilot study and to the Australian Power Quality and Reliability Centre at the University…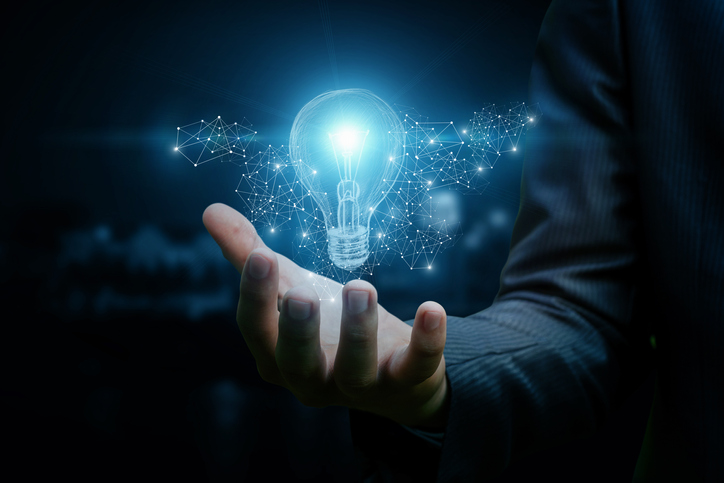 In January 2019, it was officially announced that Ecojoule Energy was among the recipients of the Government's Accelerating Commercialisation Grant. Minister for Industry, Science and Technology, Karen Andrews said the grants were designed to accelerate the development of high-quality projects which had strong local and export market potential. Minister Andrews…