The EcoSTORE is a highly flexible and intelligent battery inverter that can be used in a number of different applications such as community energy storage and rural grid support.
Community Energy Storage
Australia and other parts of the world are on a journey to decarbonise the electricity grid. Energy storage will play an increasingly important role in this transition by helping integrate increasing levels of intermittent renewable energy sources.
Residential areas in Australia and abroad have seen a huge uptake of rooftop solar PV over the last decade. While this has been very positive in helping decarbonise the grid, it has also caused some voltage management challenges for network companies. In Australia, feed-in tariffs have fallen drastically resulting in most consumers getting limited financial benefit for any excess solar fed into the grid. Home energy storage is often proposed as a solution however potential customers are dissuaded from installing home battery storage due to the high upfront costs.
Community energy storage systems solve this by allowing multiple consumers to share a local battery energy storage system. The battery is installed within a community (typically on a pole in the street) and consumers pay a subscription fee to store their excess solar energy which they can retrieve when needed.
The community battery is much more cost effective than home batteries since it benefits from load diversity (not all consumers need to draw their saved energy at the same time) and scale.
Furthermore retailers and network companies can use the community batteries to perform additional services such as grid support and high level virtual power plant functions like energy arbitrage/trading and ancillary services.
This ability to extract multiple values from the same resource maximises the benefit of community energy storage compared to energy storage at other network levels (home storage, large scale storage) as determined by AECOM and KPMG.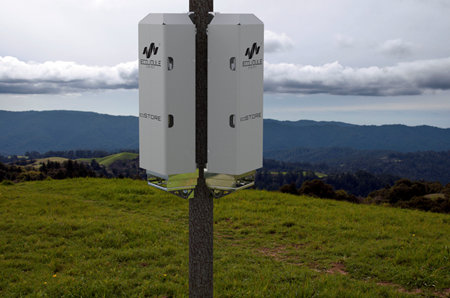 The pole mounted EcoSTORE is a 30kVA/60kWh community energy storage system with extensive grid support features.
Pole mounting makes it easy to find installation locations since there are many available poles in residential areas (especially in established areas). Given they are less visually and spatially intrusive than ground mount systems, pole mounted systems also minimise the likelihood of community discontent.
Unlike other community energy storage systems, it has been designed with grid support in mind from the start. Its Advanced Grid Support (AGS) algorithms intelligently optimise the (sometimes conflicting) requirements of:
Community storage
Voltage support
Phase unbalance reduction
Peak load reduction
Virtual Power Plant Services
Battery state of charge management and life optimisation
To learn more about EcoSTORE download the fact sheet.
Low Harmonics: THD< 3%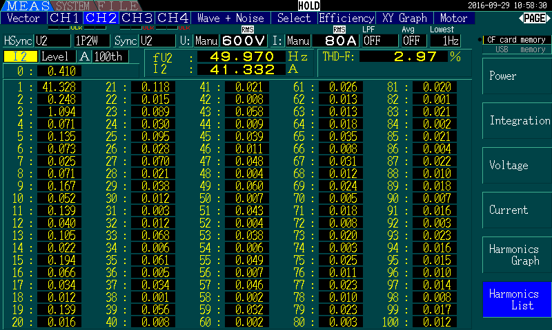 Extended Temperature Testing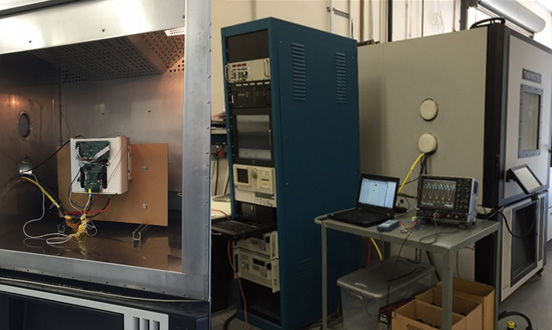 Independent EMC Testing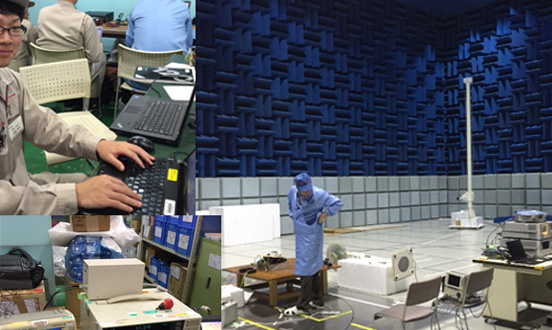 Rural Grid Support
EcoJoule also has a ground mount version of the EcoSTORE developed specifically for rural grid applications. This uses the same technology as the pole mount EcoSTORE. It is able to support both network companies and rural consumers.
and its main features are:
It is a 10kVA rated Battery Energy Storage System (BESS).
It allows a wide range of battery storage; typically 10-60kWh.
It provides back up power to consumers during power outages
During a power outage, it can accept any available solar generation energy to extend the potential back uppreiod to days.
It automatically reconnects to the grid when the grid power is re-energised.
It can regulate consumer voltage directly by +/-10% so greatly improve voltage in remote areas.
It incorporates innovative feeder voltage control peak load reduction algorithms, hence assisting the electricity grid.
It is very grid-friendly with full Volt/VAr (STATCOM) capability and a Total Harmonic distortion < 3%.
It is very user friendly with simple set-up and configuration via any device running a web browser.
It is battery agnostic, working with a wide range of battery chemistries (eg. Lithium-Ion, Lead-acid) and manufacturers.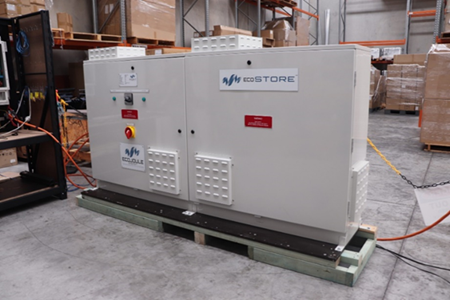 EcoVIEW Software Application
Our software is designed with user friendliness in mind. Set-up, commissioning, monitoring and remote software updates are all done from a user-friendly Windows application. Parameters and settings are in plain English not obscure codes.
The ECOVAR has rich data logging functionality with 1GB on-board storage for this purpose. This enables an incredible amount of logging and data analysis to be undertaken. Around 4 months of 10 second sampled data is stored on-board and downloaded via EcoVIEW. This gives the user a high resolution source of measurement data including voltages, currents, battery state of charge, real and reactive power, internal and ambient temperatures to name a few. A data download tool in EcoVIEW enables lower sample rate data to be downloaded (to reduce the size of data files) when downloading data spanning long time periods.
In addition an event log captures a detailed time stamped record of all events including settings changes, start and stop events, trips and alarms. A waveform capture function allows high resolution 16kHz sampled current and voltage waveforms to be downloaded in the event of a trip. EcoVIEW is typically hosted on a utility's private network, not the internet. This greatly reduces any potential cyber security threats and eliminates security concerns.
Monitoring at a glance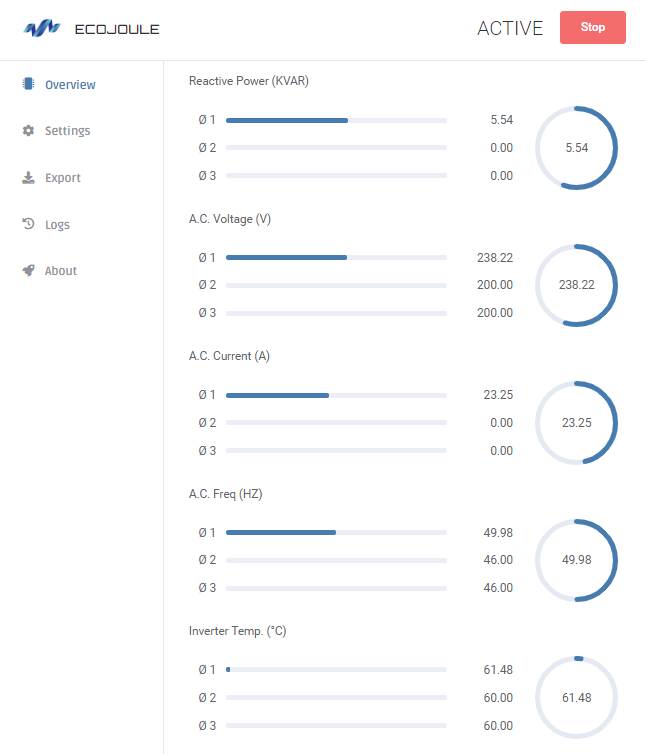 Simple Parameter Setting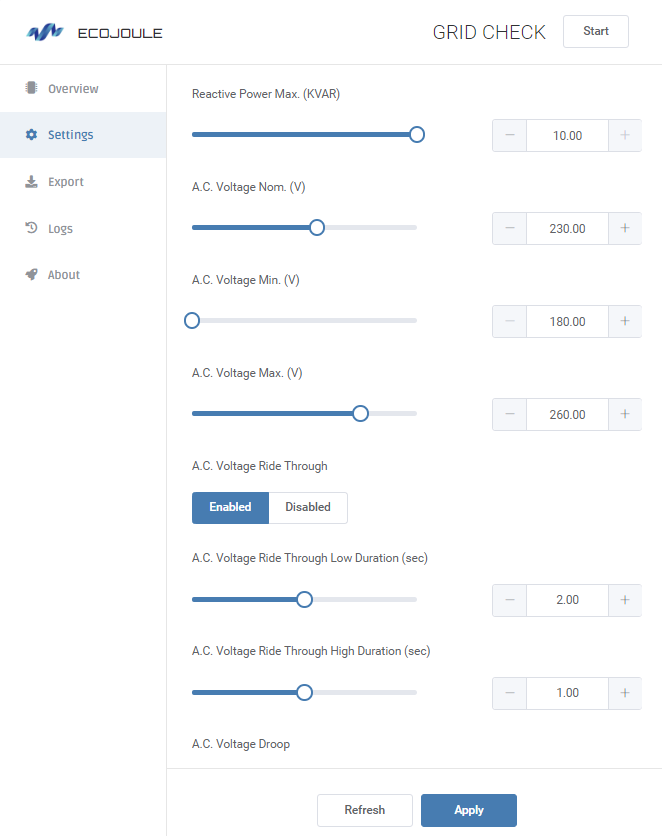 Intuitive Datalogging